Engraving is kind of the reward when you get to the end of a project like this. This bit represents a couple of days of work going at it pretty steady and I usually wait until the next day to the engraving just to let my nerves settle down a little bit I can do a much better job if I'm not under pressure to get something like this finished like this project.
I like to use GRS engraving tools and gravers my engraving machine is a older model called the GraverMate the newer model is called a GraverSmith and a machine like this will last you for many years. For most of my engraving I use a 42 & 44 flat graver and a square graver that has been modified. The engraving style I use on most all of my handmade bits and spurs is considered the Texas Style, I find it much easier to keep the pattern simple and not to busy. Anyway I hope you have enjoyed the four clips on bit making.
Bruce Cheaney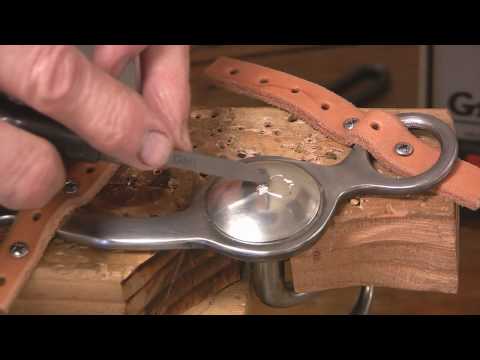 To check out the rest of the series on bit making start with clip number one right here.